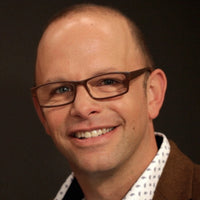 About Murray Quanz, RMT
Murray attended the University of Waterloo and graduated with an Honours B.A. from the Faculty of Applied Health Sciences in 1993. Following graduation, Murray worked as a fitness instructor at the Ontario Police College and in 1995 joined the Ontario Provincial Police working as a constable.
In 2006, Murray left policing to attend The Canadian Therapeutic College. He graduated with an Honours Diploma in Massage Therapy in July 2008. Murray subsequently opened Main Street Massage Therapy and is enthusiastic about combining his passion for health and wellness, a desire to help others, and professional knowledge.
Location
Main Street Massage Therapy
14 Orchard Parkway, Grimsby
(905) 981-8090
mquanz@cogeco.ca
Hours (taking effect on July 15):
Monday 1pm - 7pm
Wednesday 9am - 7pm
Friday 1pm - 7pm